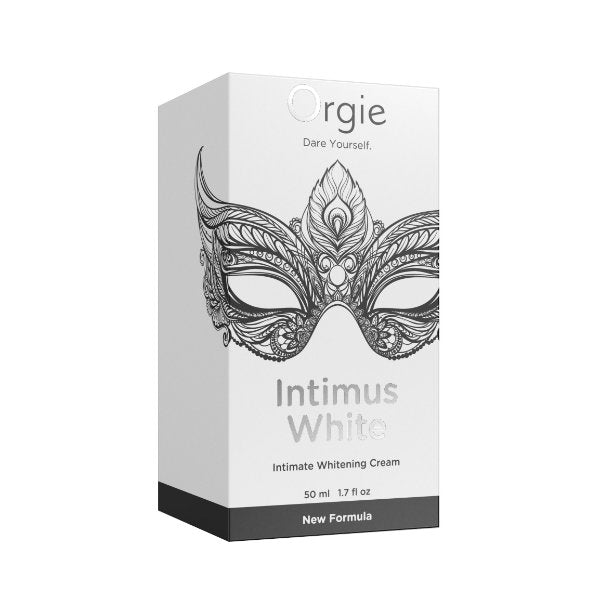 Orgie Intimus White Intimate Whitening Cream
New milder formula with the same effectiveness of this intimate whitening cream that provides a lighter skin tone on the intimate areas due to its ingredient Sepiwhite.

Intimus White was reformulated to remove its stimulant feature so to be a milder and one-function product : an intimate whitening cream, and yet with the very same whitening effectiveness delivered by the 2% concentration rate of the ingredient Sepiwhite – the highest concentration rate recommended for this product. This new formula also contains Rosa Moschata seed oil which benefits the skin for its moisturizing properties.

Directions : Apply a generous amount on the intended area. For better results, apply once a day.
Precautions : Do not use on irritated or injured skin. In case of irritation, stop using. Keep out of the reach of children. External use only. Do not ingest. Keep away from light. Keep in a cool and dry place. Shake well before use.
Lighter skin tone on the intimate areas.
Moisturizing properties.

Volume

: 50 ml.
Made in Portugal.
---
More from this collection